Projects Projects Projects Projects Projects Projects Projects Projects Projects
08_Project_008/2019
Visuals, Art-Direction
For YML
C3.ai
C3.ai helps enterprise customers deploy, scale, and achieve digital transformation through AI software. The challenge: design a website as simple and innovative as the product itself.

The old website suffered from ambiguous messaging and vague statements about AI. For many visitors it was unclear what they did and why they existed. Our goal at this project was to make it clear to everyone what their technology does and why they're the best in the industry.
One of the missions on this project was to create a visual way describing AI, but do it in very different way to let people easily understand the content.


How to show AI in more interactive and fun way?
Visual Direction
Motion
Concept Design
User Interface
Mobile Experience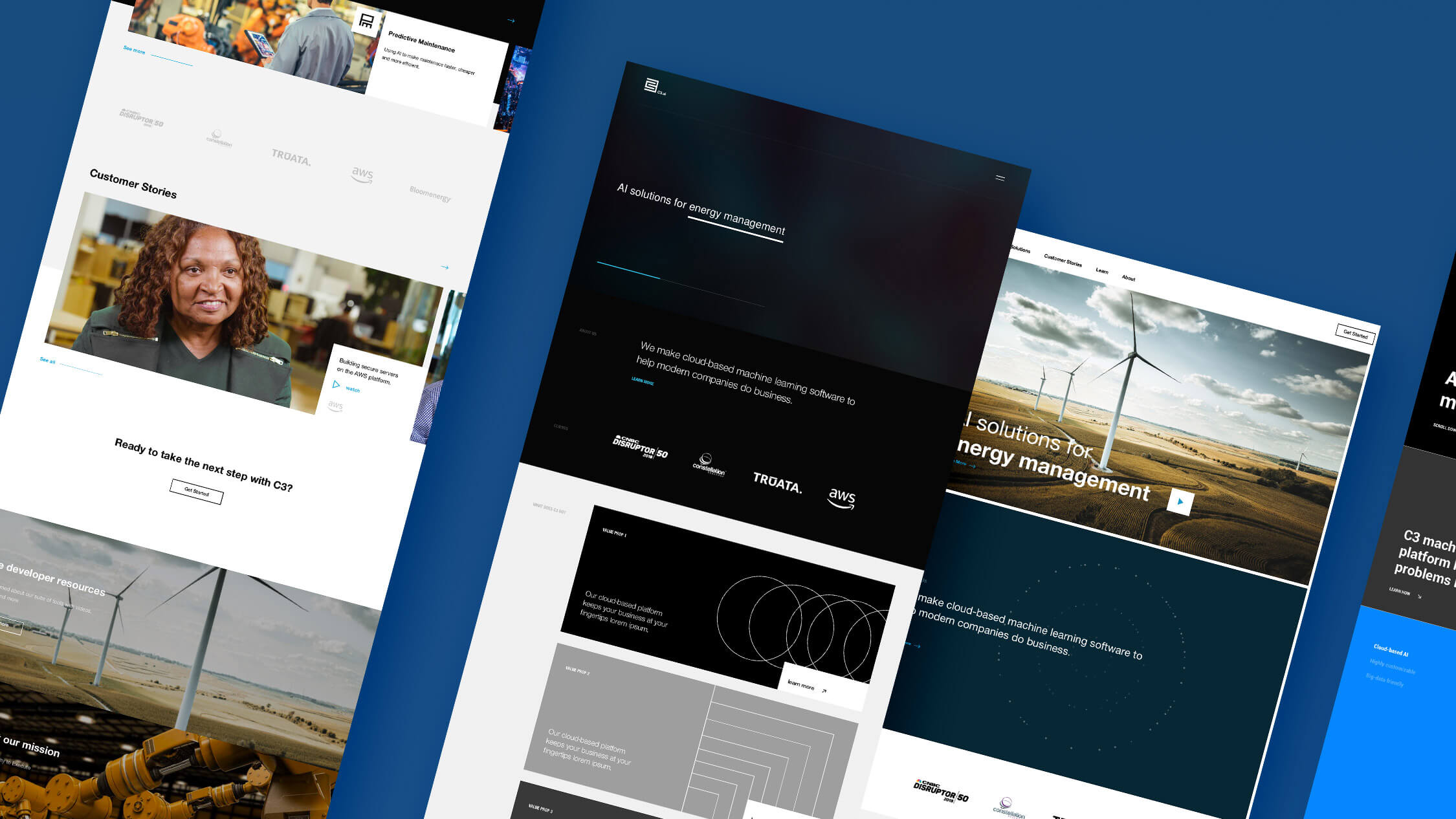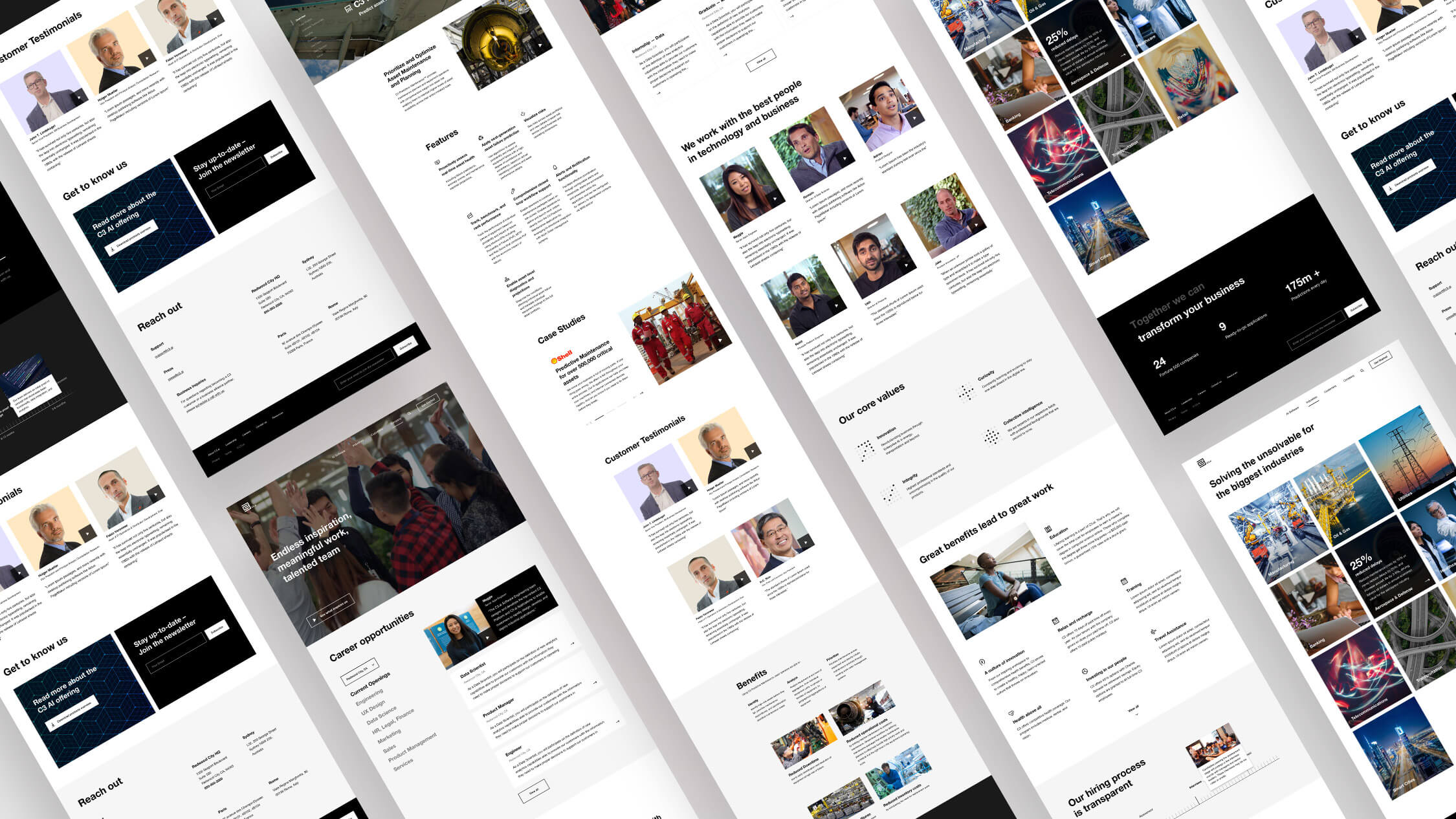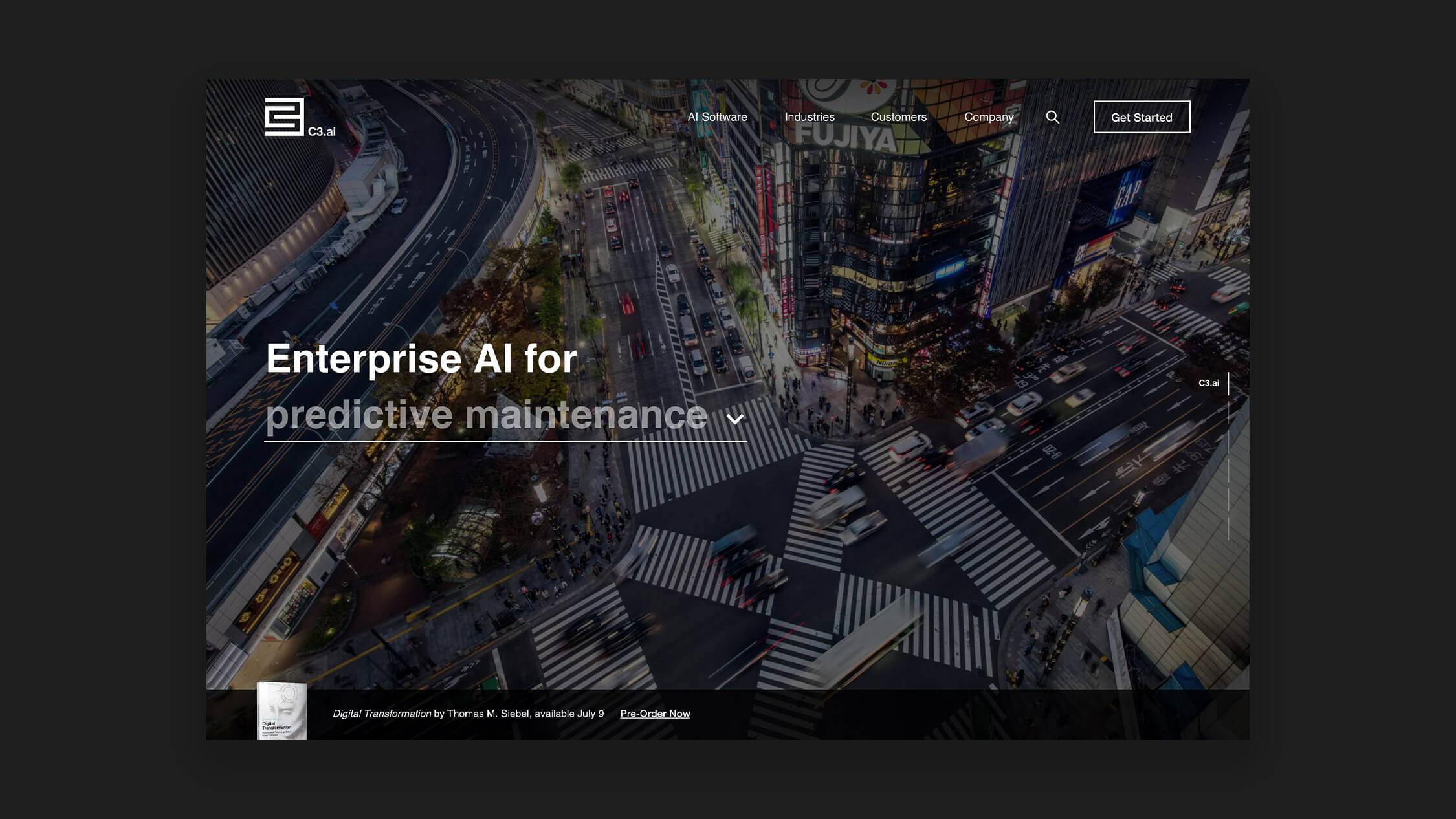 Concept 1︎

Concept 2︎
By introducing a flexible design system and responsive modules, we have created a future-forward platform for C3.ai. Mobile, tablet, and desktop breakpoints were delivered. Thorough visual QA was performed throughout development. The entire project launched in just 3 months from start to finish.




Creative Director: Stephen Clements
Art Director: Alex Huang
Lead Designer: Vitali Zahharov
UX Designer: Eva Eckerblad
---
"The team at YML is creative, committed, thoughtful and highly effective."
— Thomas M. Siebel, Chairman and CEO, C3.ai


---
"For this enterprise artificial intelligence startup, pre IPO, Vitali Zahharov managed the long-term project or redesigning their website and was responsible for developing creative concepts, interactive digital design and digital art direction."

— Stephen Clements, Chief Creative Officer at Y Media Labs




And it's not every day a Silicon Valley legend — like Tom Siebel — takes time to say thank you.