1.
Clarifai
Branding, Web design, Marketing, UI+UX
2021
Recognized by leading industry analysts for our award winning platform, Clarifai offers an end-to-end solution for modeling unstructured data for the entire AI lifecycle.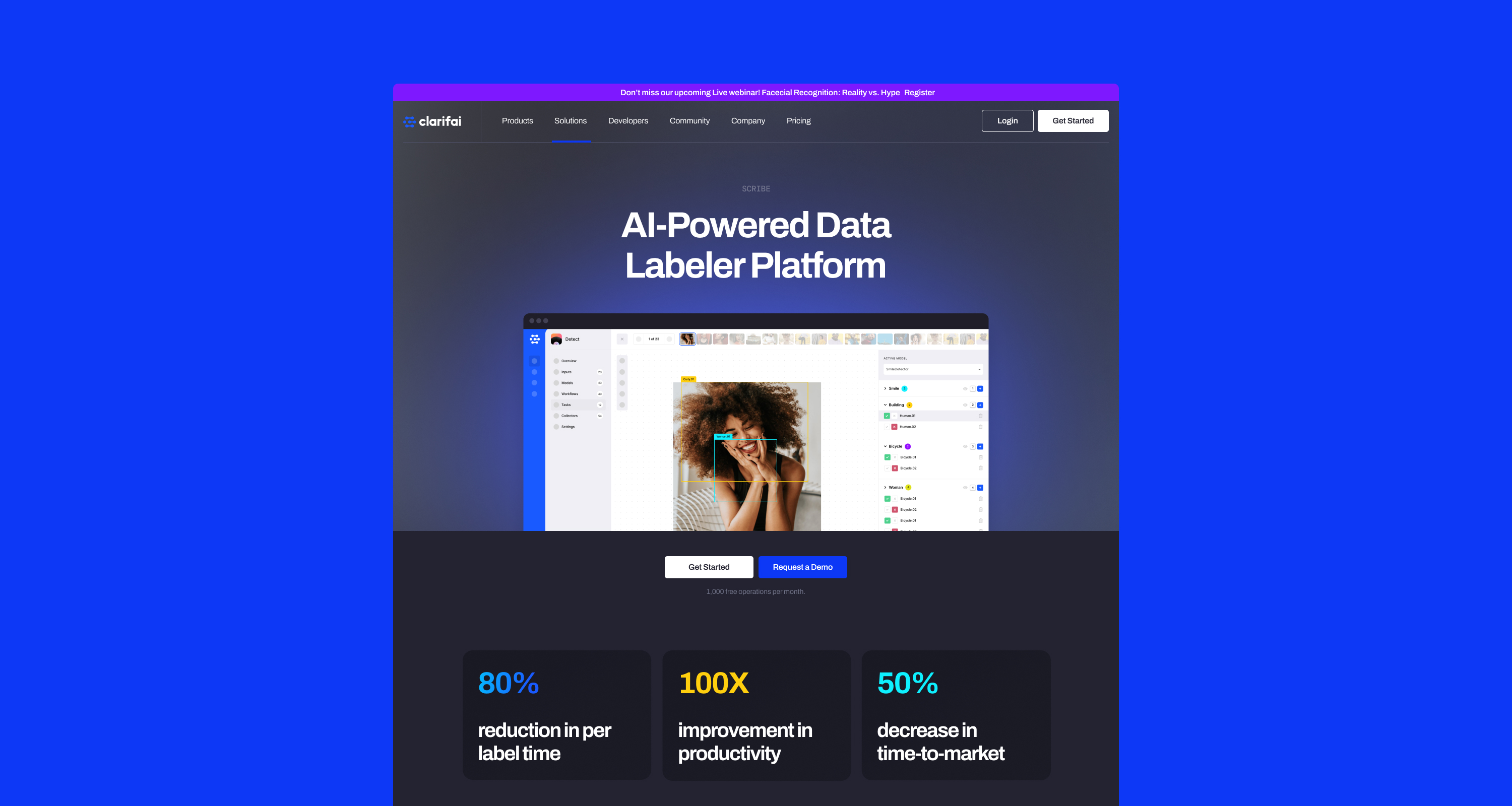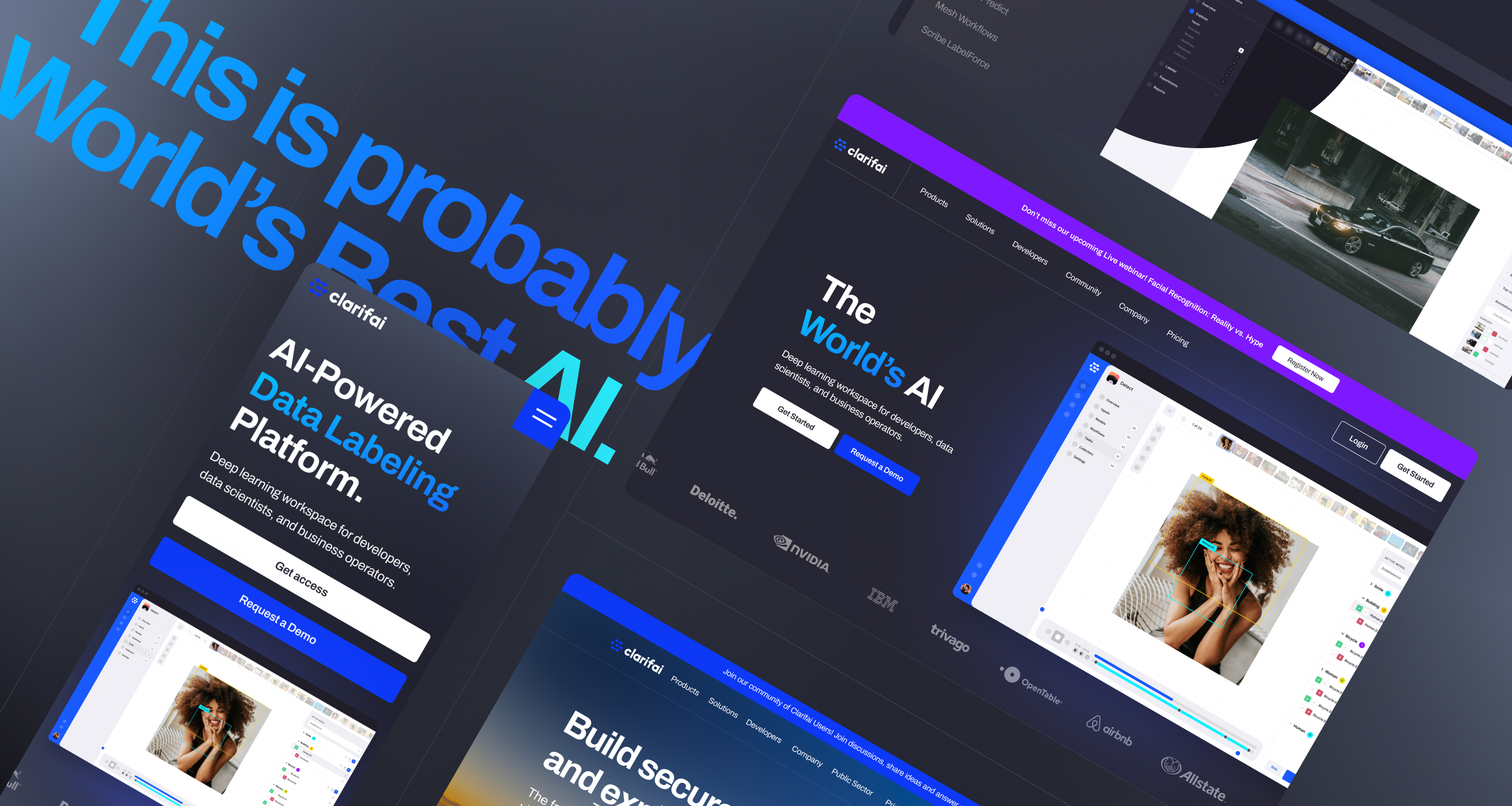 After successfull re-launch and re-design everything, including absolutely new design system and new updated brand guidlines, Clarifai raised $60 millions in C round.