Projects Projects Projects Projects Projects Projects Projects Projects Projects
01_Project_001/2018

Interface

For YML



PureStorage
Customers worldwide are deeply passionate about Pure Storage and the way it simplifies their workflow. Our goal was to tap into this enthusiasm and show prospective customers why they should use Pure for their data storage needs.
The existing site suffered from overly technical and vague statements about their technology. It was unclear to visitors what their product is and why customers love it. In addition, the page was bombarded with calls to actions, causing choice paralysis for customers.
Visual Direction
Concept Design
Fully responsive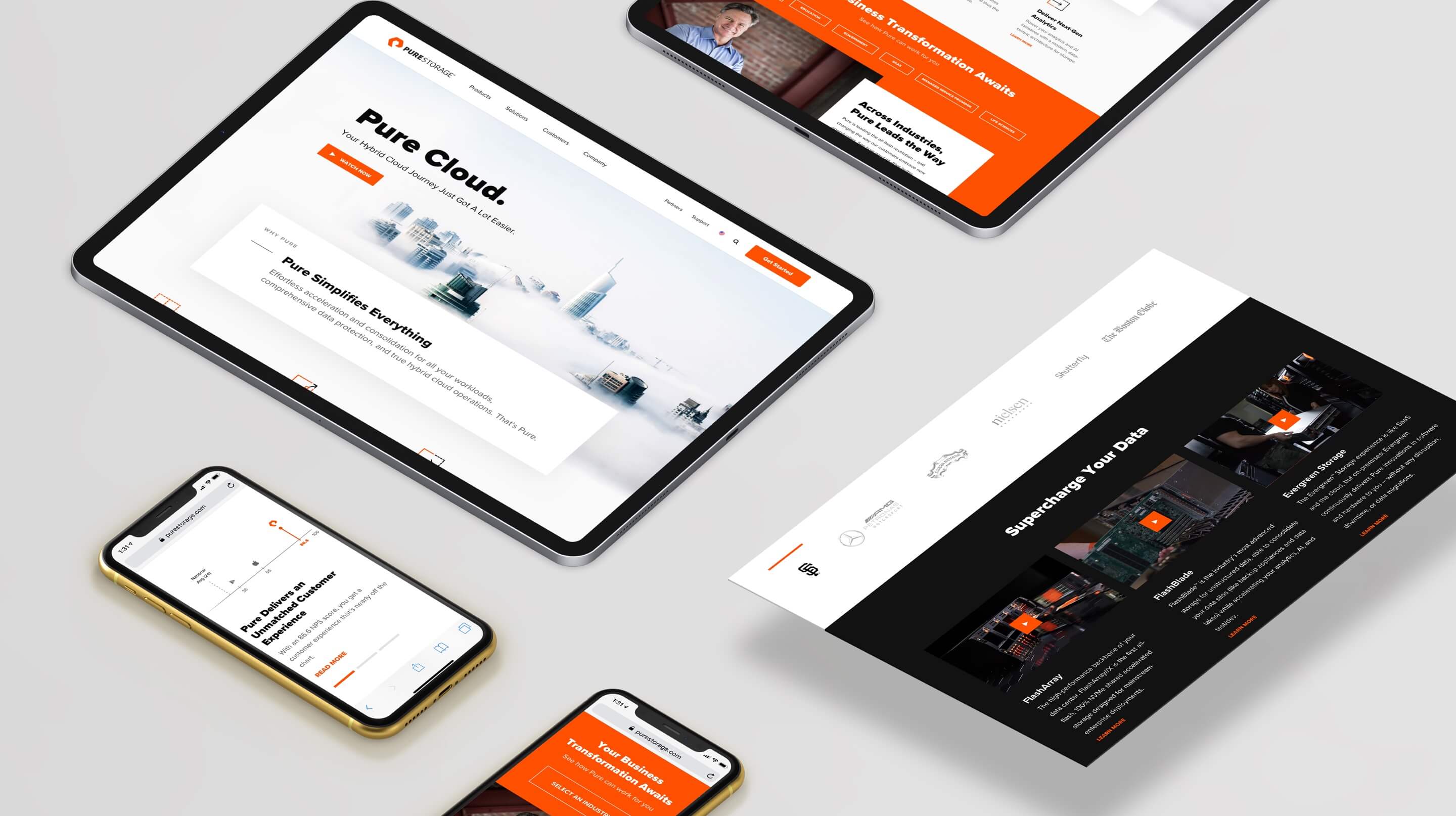 Leadership
Homepage
Mobile homepage
Creative Director: Alex Huang
Sr. Visual Designer: Vitali Zahharov
Motion Designer: Mauricio Bucardo
Outcome
The redesigned homepage streamlined the experience for both new and existing customers. In the end, we showed why Pure has an NPS score of 86.6 and continues to capture the hearts and minds of customers worldwide.